Blog Home
Extended! Peace of Mind Program Ends Friday, June 26th at 12 pm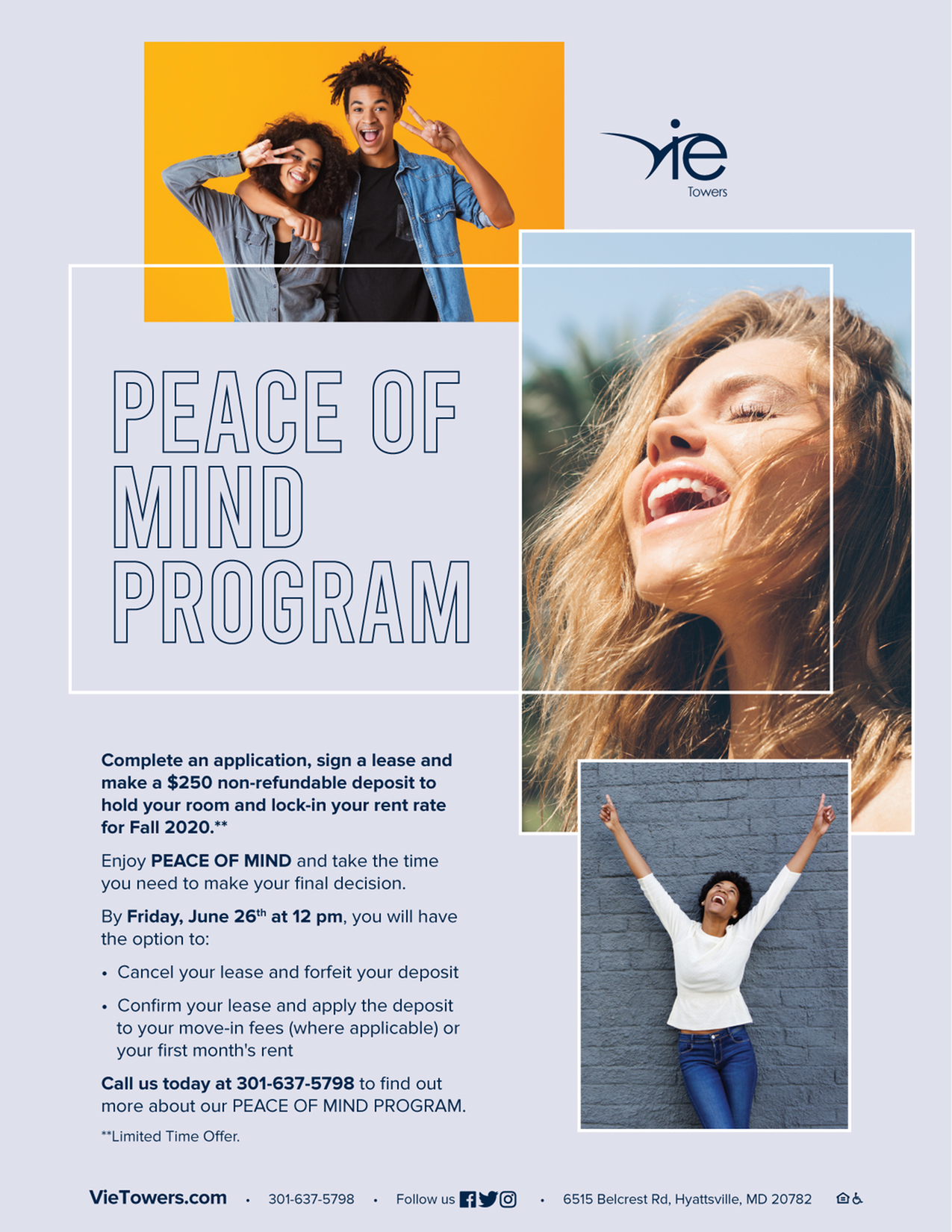 Need more time to make your final decision about signing a lease?
​Just extended! Now through Friday, June 26th, complete an application, sign a lease, and make a $250 non-refundable deposit to hold your room at Vie Towers and lock-in your rent rate for Fall 2020.

Enjoy PEACE OF MIND and take the time you need to make your final decision.

By Friday, June 26h at 12 pm, you will have the option to:
Cancel your lease and forfeit your deposit

Confirm your lease and apply the deposit to your move-in fees (where applicable) or your first month's rent at Vie Towers
Call us today to find out more about our PEACE OF MIND Program.

For more info, call the leasing office at Vie Towers: (301) 637-5798.

**Limited Time Offer.
**Valid now through Friday, June 26th at 12 pm noon.